To be considered a strong candidate for rhinoplasty, you must have realistic expectations about what the procedure can accomplish. When performed by a skilled surgeon, rhinoplasty can address a number of cosmetic nasal imperfections. It can widen or narrow the nose, decrease the size of the nose, reduce a dorsal hump or increase nasal tip refinement. However, rhinoplasty cannot drastically change your entire appearance. The procedure will result in a nose that better suits your face, but you will still look like you.
In addition, patients should be in good general health and possess a full understanding of the risks associated with the surgery. To confirm that you are a strong candidate for rhinoplasty, you will need to schedule a private consultation with Dr. Sadati.

Before & Afters
The best way to gauge a facial plastic surgeon's skill is to view his past work. Please browse our beautiful Before and After Gallery, which showcases the exceptional results of Orange County surgeon Dr. Sadati has achieved.
Rhinoplasty Before and After Pictures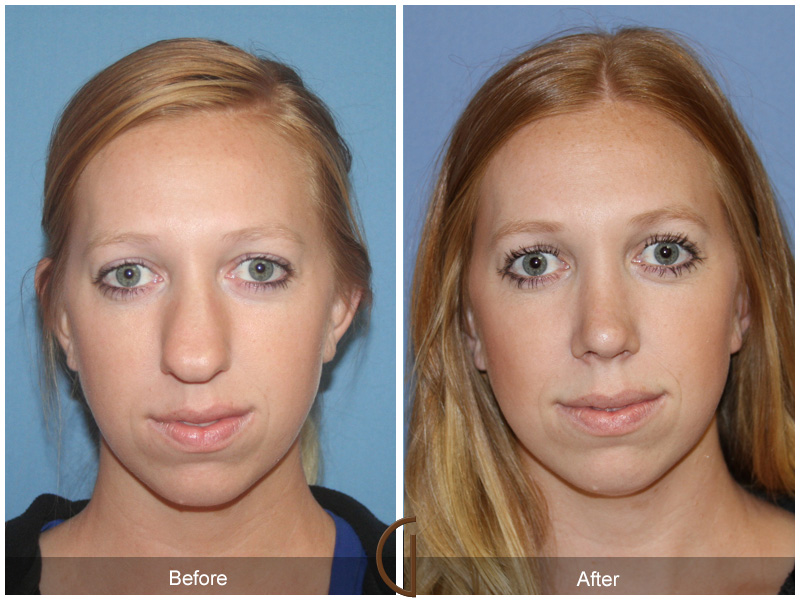 As with all of his procedures, Dr. Sadati assesses rhinoplasty candidacy on an individual basis. Taking into account all aspects of a patient's history, motivations, objectives and expectations for surgery, he carefully determines whether an expertly performed rhinoplasty procedure is in their best interest.
---
RHINOPLASTY CONSULTATION
If you are considering rhinoplasty and want to know if you are a strong candidate for the procedure, your first step will be to meet with Dr. Sadati for a private consultation.
During this meeting, Dr. Sadati will seek to understand your unique needs and cosmetic objectives, before performing a physical examination to determine whether your appearance goals can and should be achieved. If Dr. Sadati confirms that you are a strong candidate for rhinoplasty, he will then compose a custom surgical plan to correct the cosmetic issues that concern you most. A leader in the field of facial plastic surgery with countless successful rhinoplasty procedures, Dr. Sadati is among the most qualified surgeons to give you the nose you've always wanted.
---
ABOUT DR. KEVIN SADATI
As a double board-certified surgeon and ENT specialist, Dr. Sadati is not only an expert in facial plastic and reconstructive surgery —he is also well versed in head and neck surgery. With this extensive knowledge in cranial structures, Dr. Sadati is fully qualified to expertly shape and refine the nose to deliver the precise cosmetic results you desire. With years of experience delivering exquisite results to the most discerning patients, Dr. Sadati has earned his reputation for providing quality rhinoplasty.